2080 Ashwin
25
Thursday
Oct 12, 2023
असोज कृष्ण त्रयोदशी
Pradosh Vrata/Trayodashi Shraddha/NRN Day/World Sight Day

MY NOTE
You can add your notes here
Pradosh Vrata/Trayodashi Shraddha/NRN Day/World Sight Day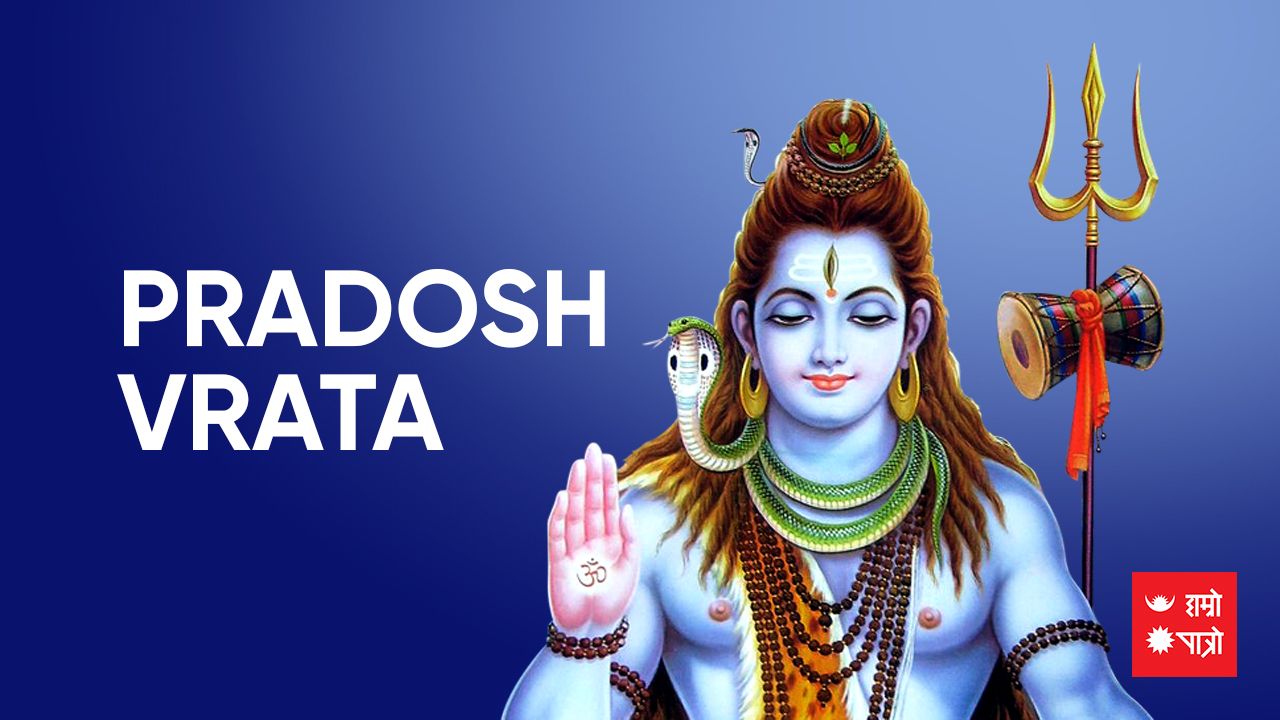 Pradosh Vrat
Triodashi is called Pradosh. Like Ekadashi, Pradosh is important every month, Vishnu is remembered in Ekadashi, and Shiva is remembered in Pradosh. Pradosh begins 45 minutes before sunset and ends 45 minutes after sunset.

Som Pradosh
Today is Som Pradosh Vrat as it is Pradosh Vrat on Monday. Monday is considered to be Shiva's beloved day, so it is believed that those who fast today and praises Lord Shiva, will attain immense purity and boons.

Pradosha Katha
It is mentioned in the scriptures that Lord Shiva cured the disease of the moon on the day of Triodashi when the effect of the moon was diminishing.

Due to this, Pradosh Vrat is observed in the Triodashi every month in remembrance of Lord Shiva. It is more fruitful to worship Shiva in the time of Pradosh.
Trayodashi Shraddha
Trayodashi Shraddha is also called Magha Shraddha. This day is also called Magha Triodashi as the Magha constellation falls on this day in the afternoon. The shraddha of the Triodashi date of the Pitri Paksha, which lasts from the full moon to the new moon of Bhadrapada, is looked at specially. The star of Magha is considered to be the star inhabited by the ancestors.

Pitru Paksha or Mahalaya Shraddha is also called Parvan Shraddha, performing these shraddha deeds at Kutup and Rohini moments is considered to be very fruitful. Triodashi Shraddha is also called Kakavali or Valbholani Teras. It is considered very fruitful to pay homage to the children who died prematurely on this date, wishing salvation to Pitris who died on this date.
NRN Day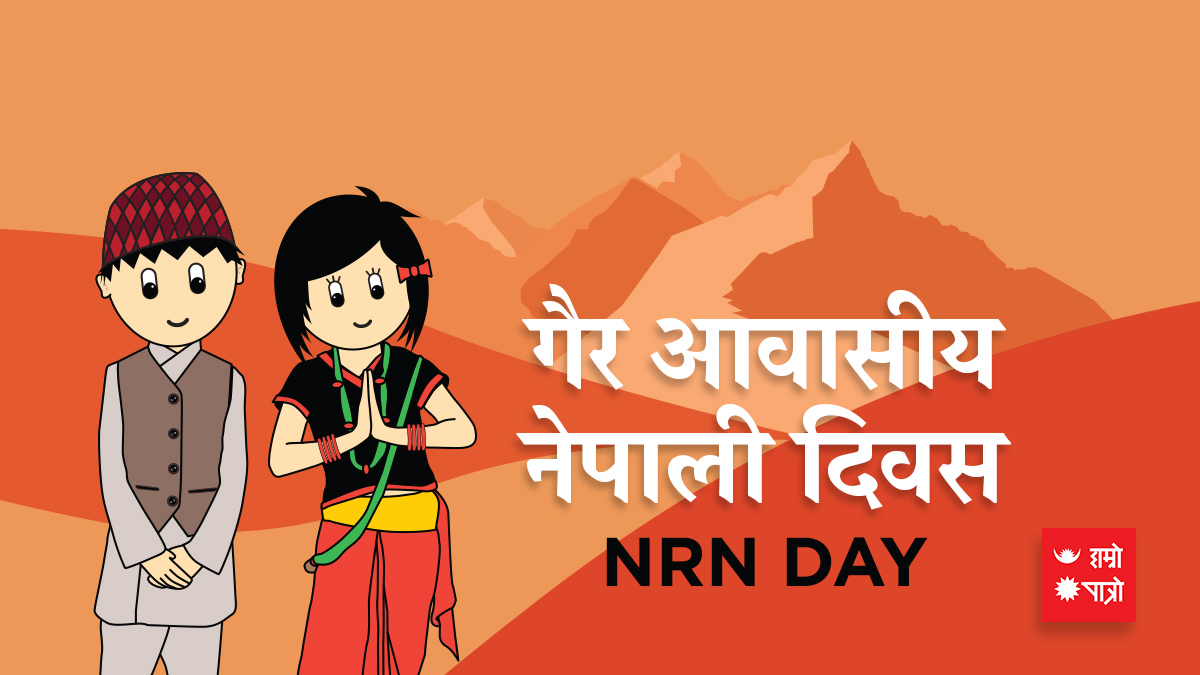 Human beings are naturally nomadic creatures, and people do not live in a confined space within the geographical boundaries of a country or a province. Birds, rivers, winds, and people have a history of always moving from one place to another. Now the world is being defined as a village. This means that we are all the same villagers of the village called Prithvi or this planet earth.

With today's Non-Resident Nepali Day, Nepali living in other countries for 6 months or more carrying a Nepali passport for employment, migration, or education are called non-resident Nepali. Also refers to Nepali who have accepted foreign citizenship.

The Non-Resident Nepali Act, 2007, clarifies that members of the South Asian Association for Regional Cooperation (SAARC) do not include Nepali-origin citizens residing in SAARC countries and long-term students living abroad and foreign employees of the Government of Nepal.

At present, the investment and support of non-resident Nepali is increasing in different parts of Nepal. Defined as a mutual garden of 4 barnas and 36 jaats, the identity of us Nepali is now growing beyond the borders of Nepal. In the international arena, the presence of Nepali among the brave, courageous, honest, and creative people is increasing. Every year on Ashwin 25, the day of non-resident Nepali is celebrated. The sentiment and goodwill of non-resident Nepali towards Nepal is commendable.

The participation and investment of non-resident Nepali in shaping modern Nepal is even more important this year, 2023. Nepali society and businesses suffering from the Corona pandemic need more special participation of non-resident brothers and sisters, this year Nepali are meaningful to their cross-border members. There is a need to wait for the meaningful participation of NRN members.

Through this article, we also appeal to our non-resident Nepali brothers and sisters for the opportunity to import or invest in technology in Nepal, the land of our ancestors. Where would our soil be if we didn't build it?

Within the identity of the same umbrella of Nepali scattered outside the country, may Nepal be able to change the dimensions of harmony and development, good luck to all.
World Sight Day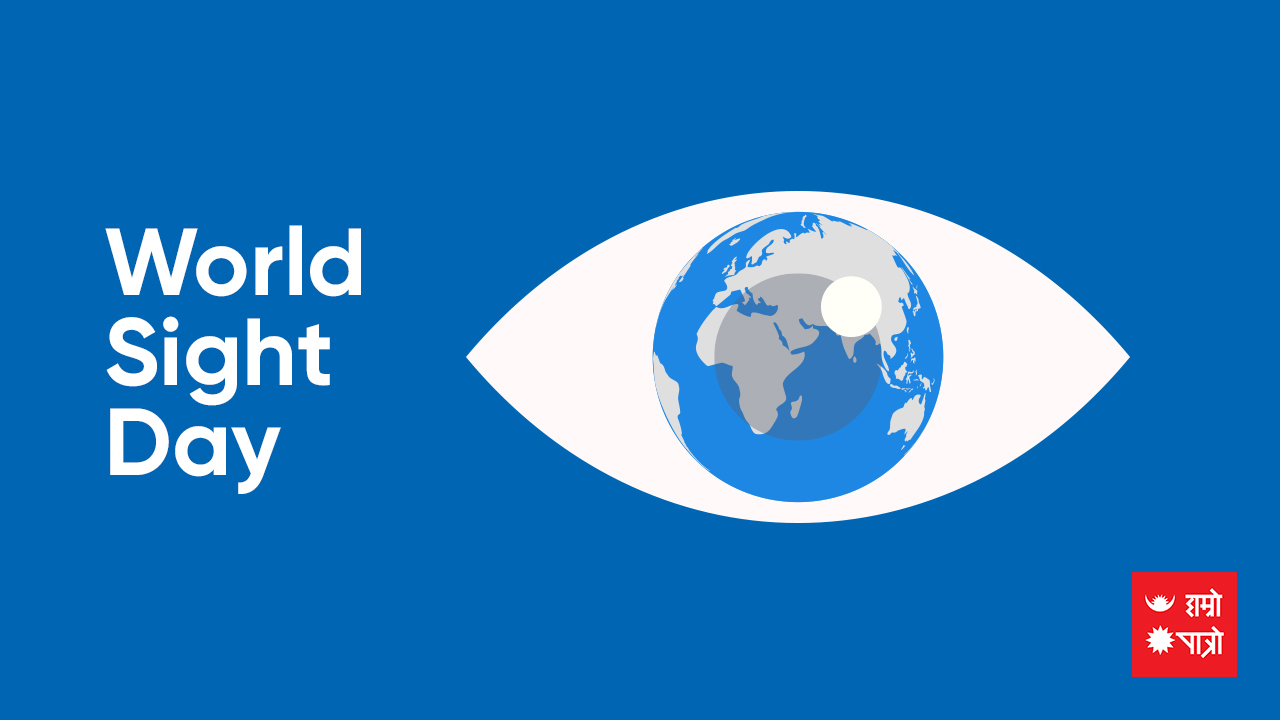 World Sight Day, held this year on the second Thursday of October, is an annual event to raise awareness of the importance of good eye care around the globe.

Context:
We know that 2.2. billion people – a quarter of the world's population – have a visual impairment. And nearly half of this visual impairment could have been prevented, or could still be avoided. Without urgent and sustainable efforts, the number of people who are blind could reach 115 million by 2050. But this isn't inevitable.

Globally, £300 billion is lost in productivity each year because of visual impairment and blindness. But on average, across all of Sightsavers' programs in Africa and Asia, it costs just £2 to £4 for a pair of prescription glasses – a simple solution that has been proven to lead to a significant increase in potential earnings. This solution can change someone's life.

Theme 2023: Everyone counts
If we are to tackle the global eye health crisis, every one counts and everyone has a part to play. What's yours?

On World Sight Day 2023, you can take action to help raise awareness and support Sightsavers' work to combat avoidable blindness.

#Loveyoureyes is the theme and digital media trend for world sight day 2023, lets love our eyes and help others love their pair of eyes too.

Suyog Dhakal
Liked by: